Through learning and discovery, play and excitement, SuperXfoam will transform your foam party experience and bring it to the next level! Let us come blast foam from our super stacking foam cannon at your next event and bring shockwaves of joy for your guests. Located in Erie County, NY we are prepared to serve events large or small, from birthday parties to community events; Everything in between, above and beyond!! Simply book your desired package, choose a date and time for arrival and let us do the rest. It is simple and easy to book your foam party experience today. Ready? 3...2...1...... Blast off!
Now Serving Erie County, Niagara County, Chautauqua County and Cattaraugus County.
A foam party is the newest trend in party entertainment. We mix together a bubble solution and water, into our Super Stacking HD Foam Cannon and blast foam several feet high into your yard or event. The foam is hypoallergenic, non-scented, non-toxic and bio-degradeable, and is considered safe for kids, pets and lawns. A foam party is fun for all ages! Cleanup after a foam party is easy as the foam dissipates quickly after use. All you need is something to wear that will get wet and a towel, perhaps a change of clothes. We recommend swim googles for the little ones. Foam parties are perfect for birthday parties, graduations, schools, daycares, summer parties, block parties, bachelor/bachelorette parties, weddings, non-profit and coorporate events, summer festivals and more...

We also have different party packages. Your can pick from our pre-set packages or customize to meet your needs. We have our Super Science X Discovery Package which includes a foam party with our 8' Giant Rocketship Sprinkler, professional bubble machine, 5 beach balls and a meet and greet with our Mascot, AstroX!

Our UV Super X Foam Package is perfect for a dusk or night adventure. The foam literally "GLOWS" with the blacklights we use to create the effect. We recomend bringing extra clothing as you will also glow.

Big
Events
Foam parties for church's, companies, daycares, weddings, festivals, and more!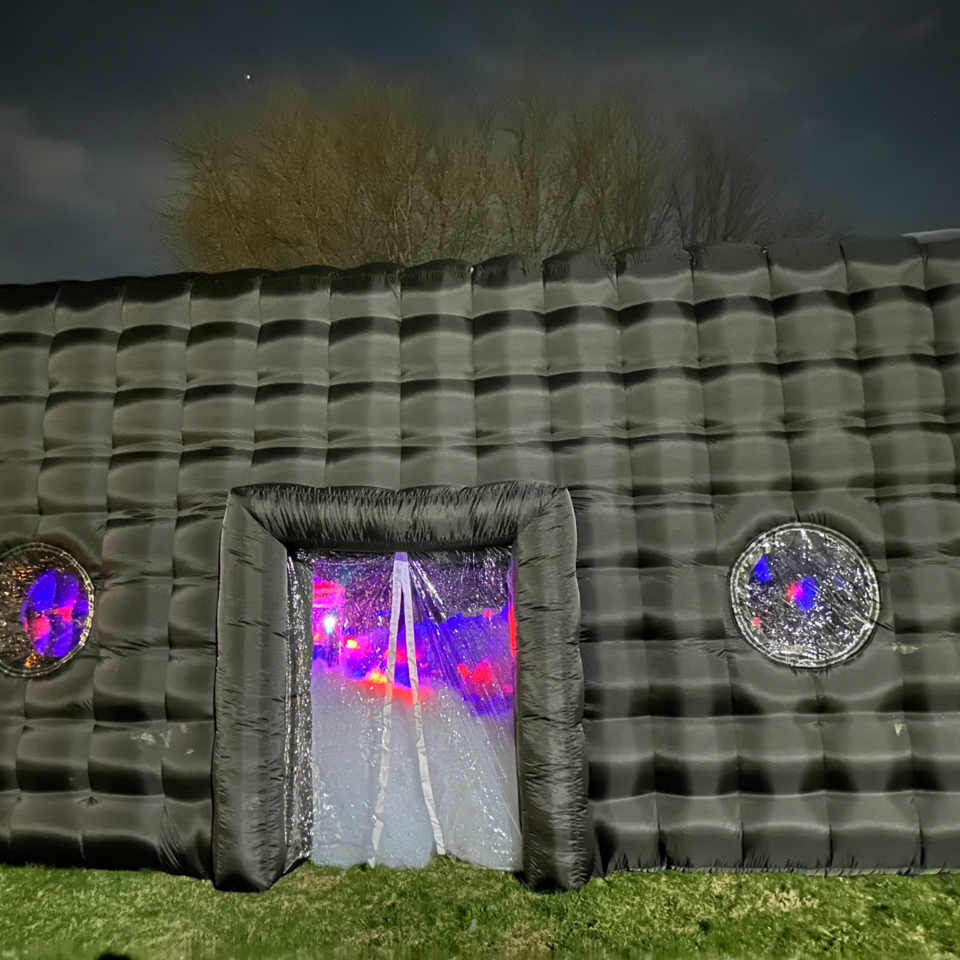 More Info
Birthday
Parties
Check out our Super Science X Discovery Package and meet our Mascot AstroX!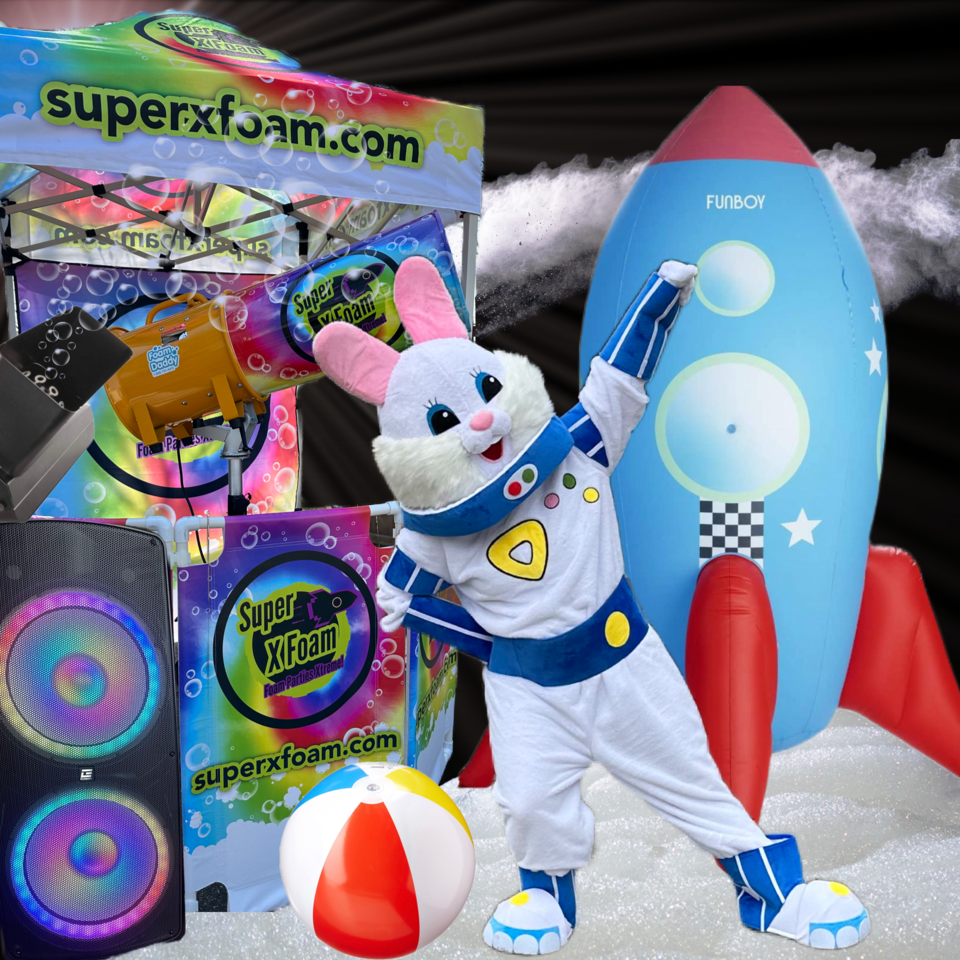 More Info
Private
Events
Customize your foam packages with Super Xtras for a unique foam party Xperience.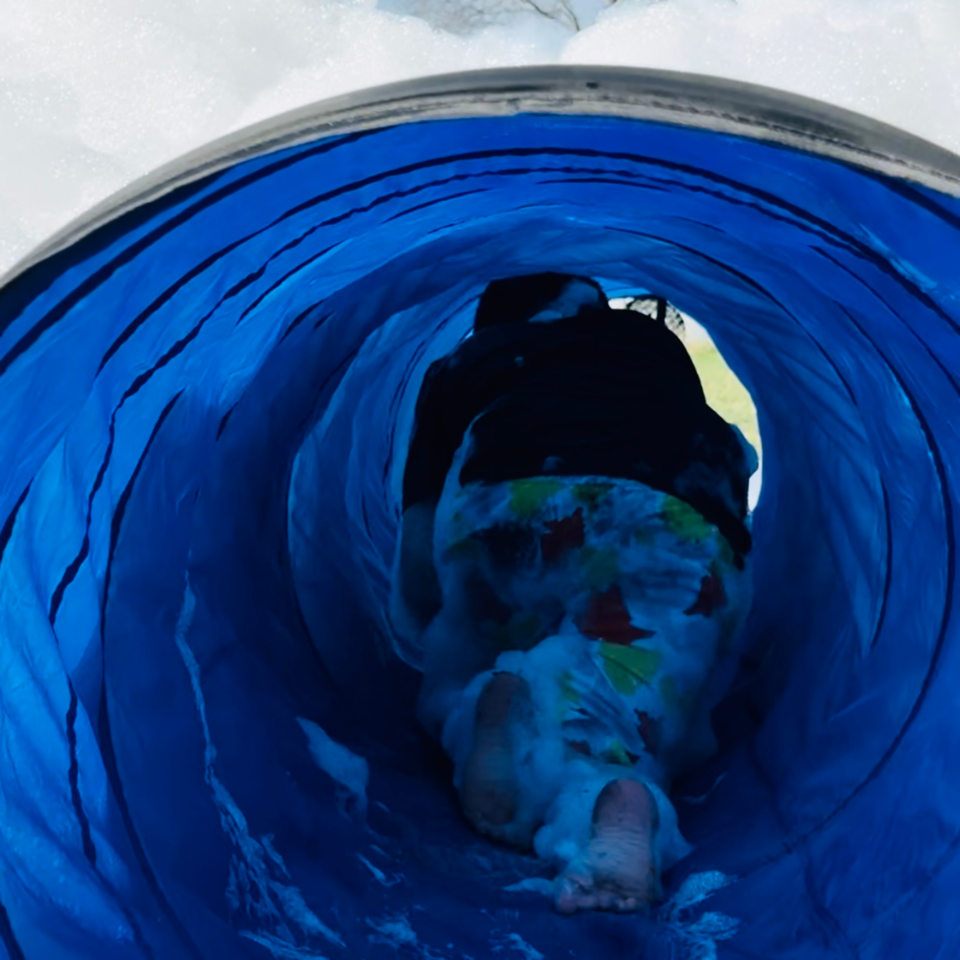 More Info
WNY's hottest foam party experience is right here at SuperXfoam! We bring the party to your yard in our Huge Inflatable Nightclubs- DISCO and LED. Our DISCO Nightclub is perfect for a day or night adventure as its dark color will enhance the lighting inside the nightclub. Rainbows appear to burst from our foam cannon into the foam pile to which your guests will dance and have an incredible experience.

The LED Nightclub is perfect for dusk or night as the walls of the nightclub change color, in addition to the lighting effects brought by our professional light equipment. This nightclub is a show stopper! With its size and color, you can see it lightyears away!

Each club fits a maximum 45 guests with our equipment. You will need a 40 X 40 area for setup.

We take care of the cleaning, setup/takedown, music, lighting and foam party! All you need to do is invite your guests for an Out of This World Experiece that safe, unique, fun and sure to bring lots of memories for a lifetime.

Planning an event? We will be sure to coordinate our services with you and your other vendors. Please give us a call, we are here to help.